When you visit Honolulu there's literally no way to miss Waikiki Beach, since it stretches the entire length of downtown tourist Honolulu. If you are visiting Honolulu, you've most likely secured a hotel on the beach, or at least near it.
The sandy part of the beach
The beach begins at the small beach area just next to the War Memorial Natatorium, and ends at the Hilton Village. It takes about 90 minutes to walk from one end to the other, without stopping.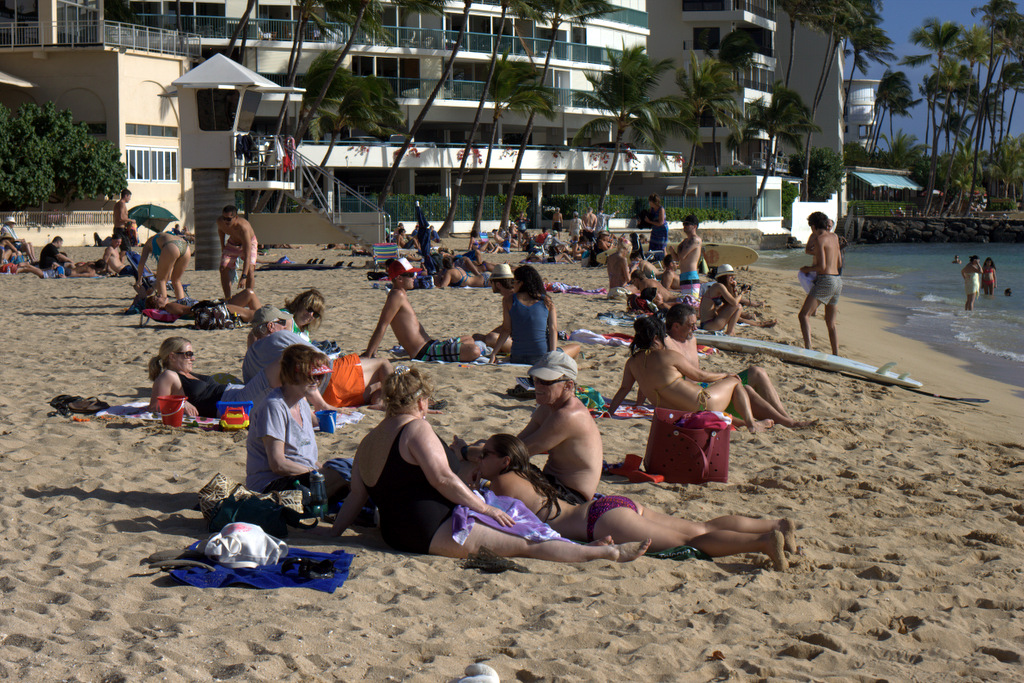 Above: The beach at the furthest south portion of Waikiki Beach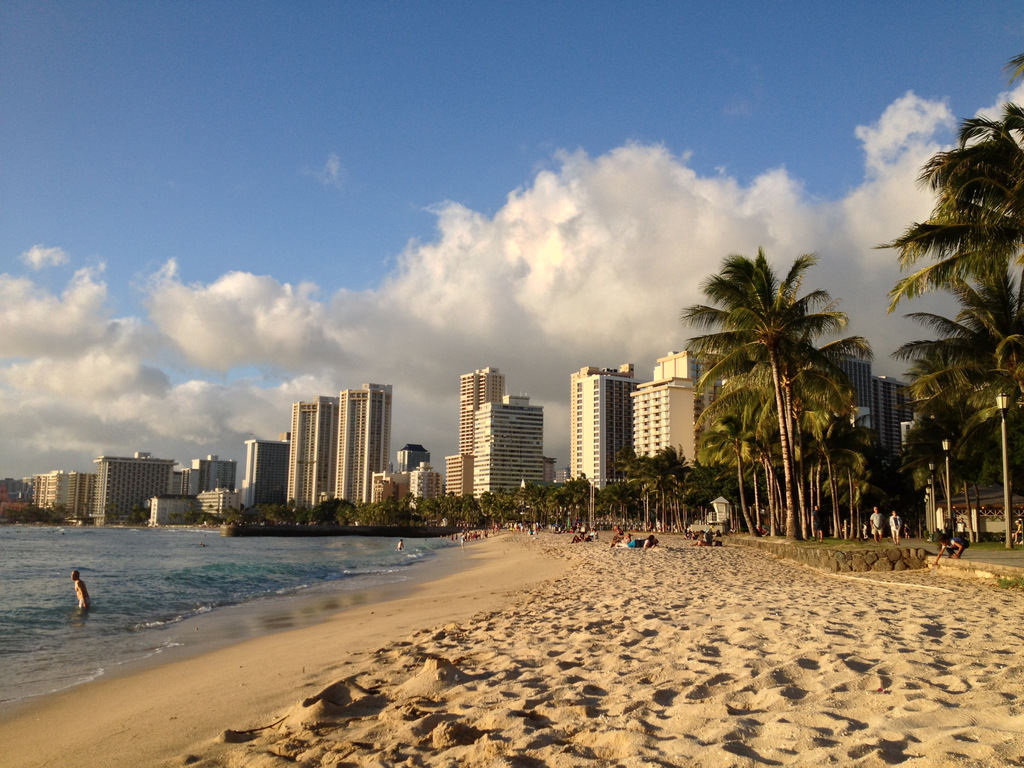 Above: The view of Waikiki Beach and Honolulu at sunset
The beach is relatively quiet to the south of the groin (the large concrete jetty that you can walk out of). We've often been looking for a good beach place for our toddler, and the beach at the farthest south end is perfect.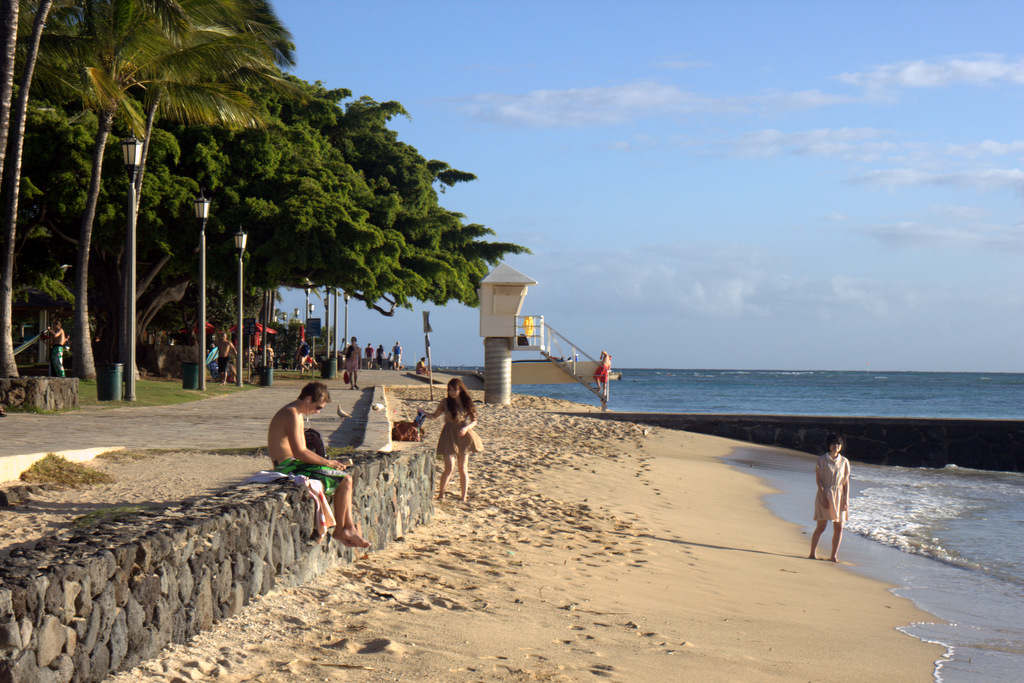 North of the jetty, you'll find the beach area is much more crowded.
At the end of the beach, is the Hilton Village. This part of the beach is also the widest, and has a small lagoon to the side of the hotel. The beach in front of the hotel used to be owned by the surfer, Duke Kahanamoku.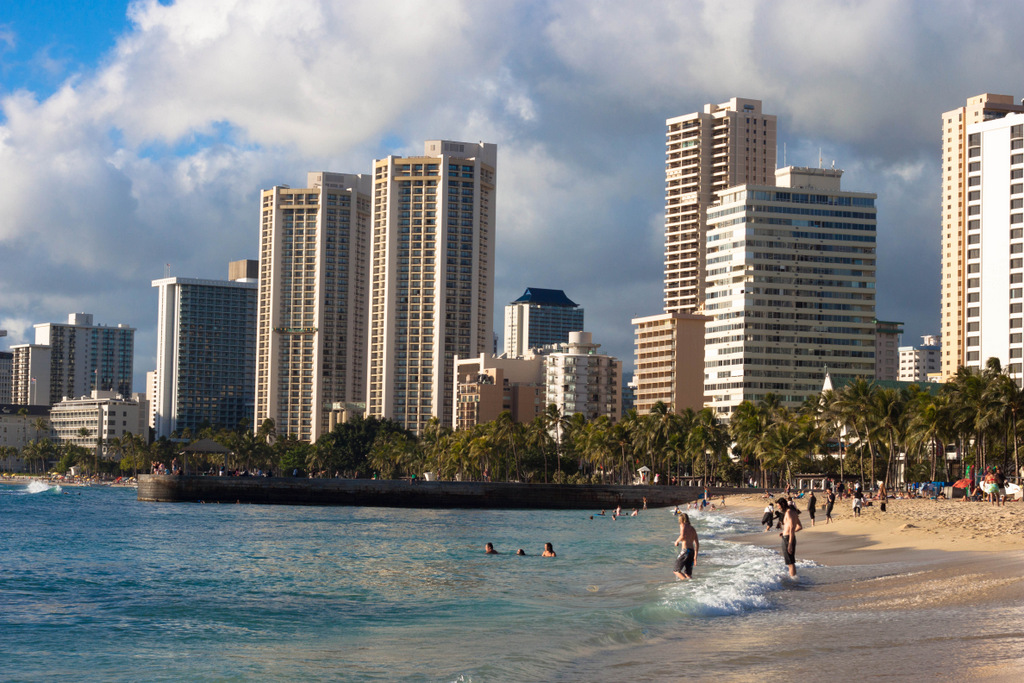 Tourist attractions near Waikiki Beach
There are so many tourist attractions and shopping venues near the beach that you'll never have time for all of them, but here is a good sampling of popular things to do in Honolulu:
Waikiki Aquarium
Pearl Harbor
Lolani Palace
Nuunu Pali Lookout
Hanauma Bay
Kapahulu neighborhood
Chinatown
Waikiki Historical Trail
Honolulu Zoological Society
Army Museum
Along the road part of the beach
The equivalent of the Las Vegas Strip but without the gambling and sleaze, Waikiki Beach this is the most populous and busy place on Oahu. Did you know that there are over 60,000 hotel rooms along the Waikiki Beach strip alone? It's a popular destination for travelers!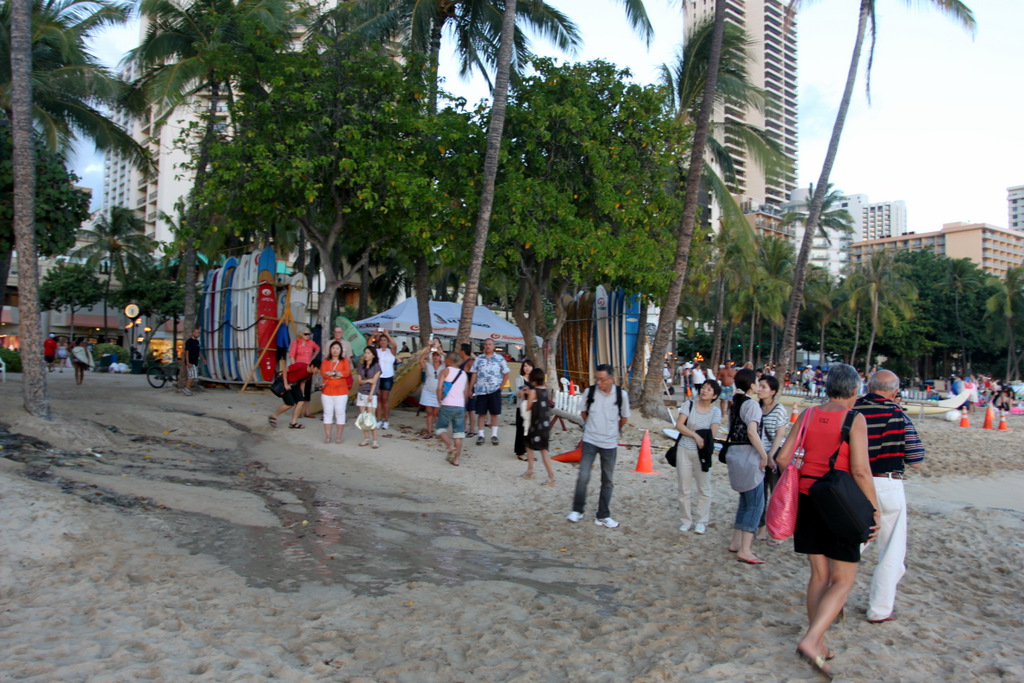 So, what can you do along the beach besides swimming and watching sunsets? Well, there is some great food in Honolulu, and you only need to walk a little ways to discover it. There are excellent ethnic varieties, such as Korean BBQ, and Veitnamese cuisine, in addition to traditional American fare. But, you'll also want to check out some of the excellent seafood and Hawaiian options around town.
My favorite snack in Honolulu is shave ice. If you are visiting Honolulu for the very first time, then you absolutely must get some shave ice while you are here. Not only is it the definitive treat on the islands, but it tastes great, and is very refreshing.