While we were touring the North Shore of Oahu recently we stumbled upon the Grass Skirt Grill in the town of Haleiwa. We had been to the beach earlier in the day, and we were walking through town when we saw an old VW bus parked in front of the restaurant. Naturally, we had to see what was inside.
The Grass Skirt Grill serves authentic Hawaiian dishes including Shrimp scampi, coconut shrimp, amazing burgers, and chicken and fish entrees. They usually serve each dish with a side salad and rice, with fresh vegetables.
They serve a slice of pineapple and a slice of lemon with each plate. The rice (white or brown) is steamed, and they have a couple of salad dressings available.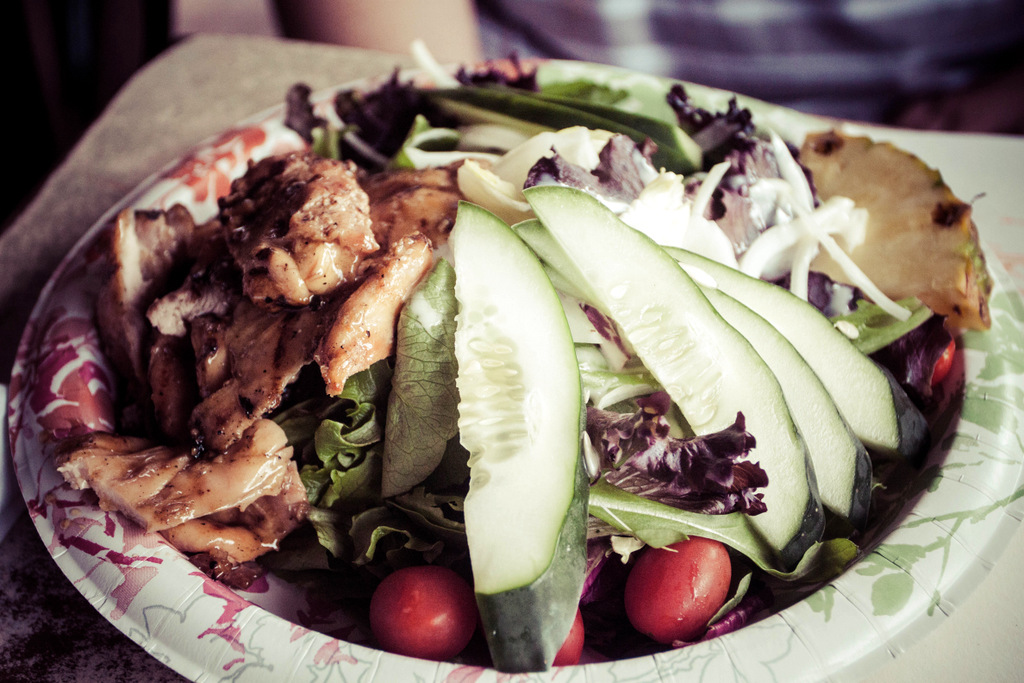 We ordered the Teriyaki Chicken, which was absolutely amazing. Especially after a day of snorkeling and sitting on the beach. The side salad, as you can see in the photo, is huge, and very fresh.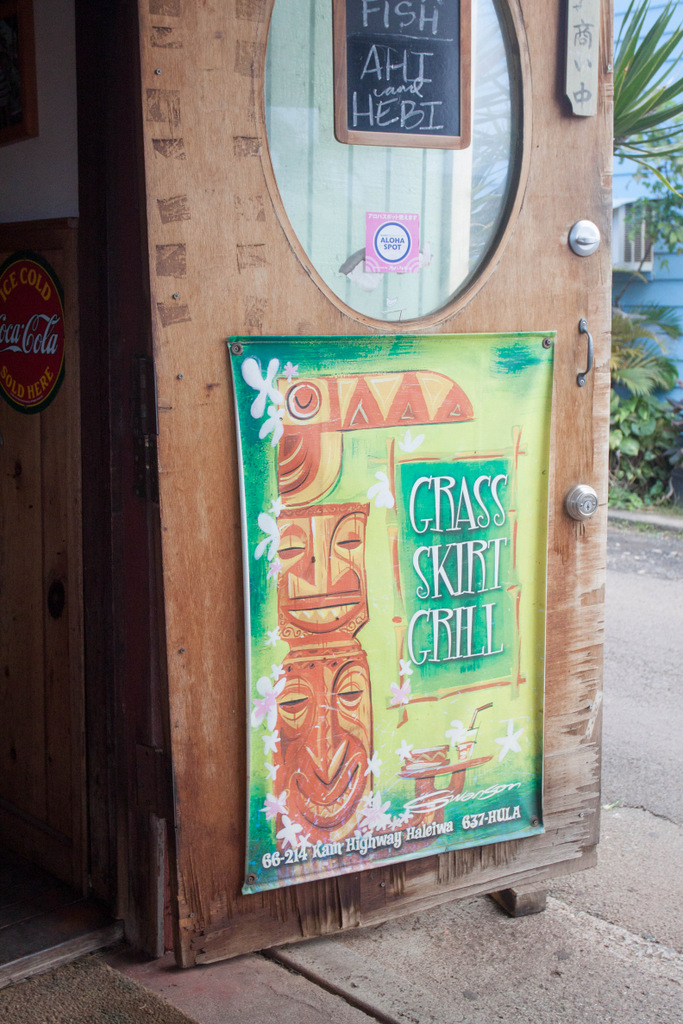 They also serve a BBQ Pulled Pork dish, and a Grilled Ahi, Mahi, or Ono dish.
They only accept cash, so bring some Jacksons. But, you'll be surprised to find out the prices are really reasonable, and the portions are large. For example, they serve a burger for $7.95, and that same burger on the other side of the island would cost more.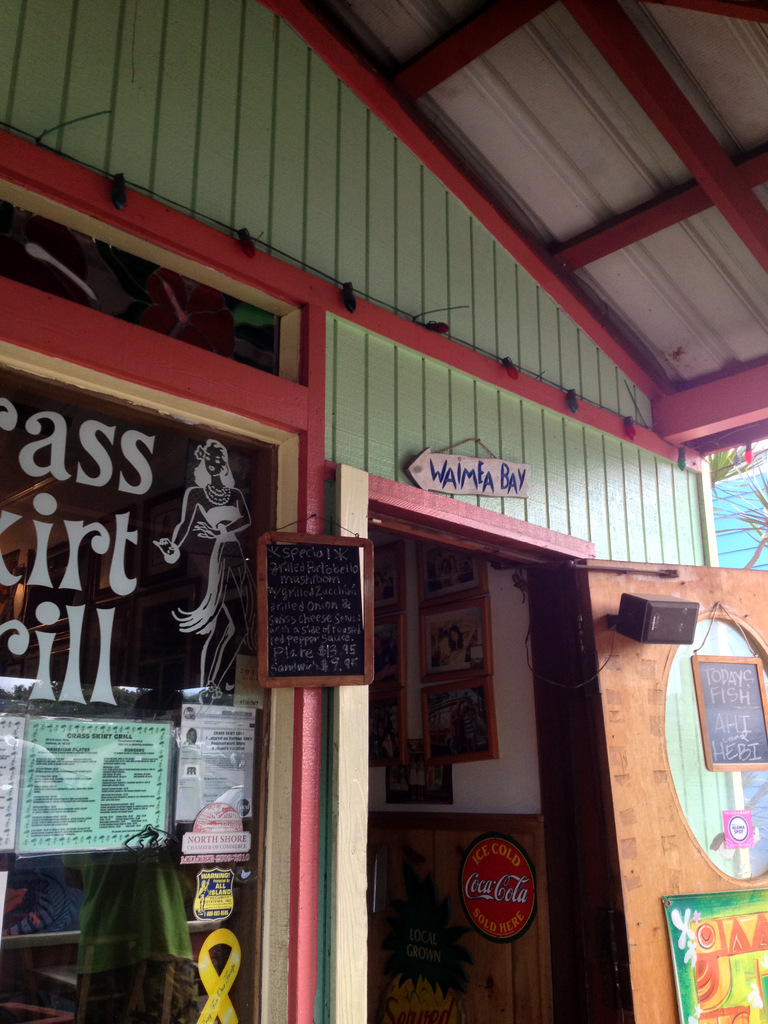 If you happen to be looking for the best lunch in Haleiwa, I highly recommend checking out Grass Skirt Grill.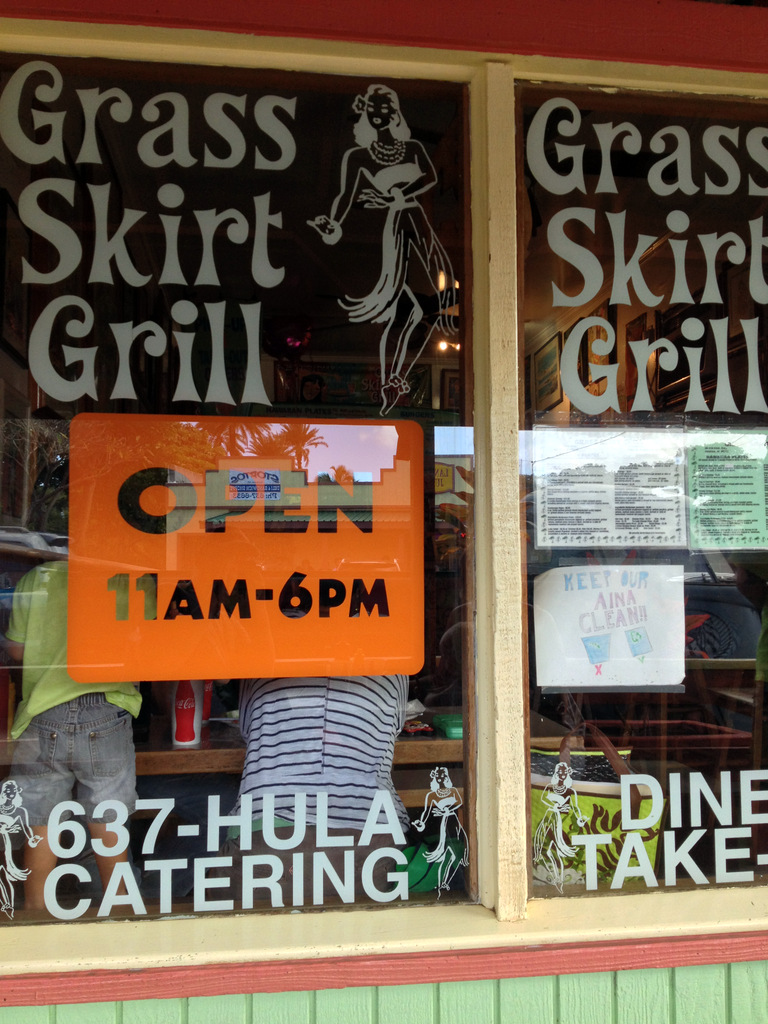 Getting there
Located right in the middle of Haleiwa, directly across from the courthouse. They have a parking lot in the back of the restaurant (about 15 cars). They are open 7-days a week from 11 am to 6 pm. So, definitely a lunch or early dinner choice. View their profile on Yelp, or watch this interesting video on YouTube.
Grass Skirt Grill
66-214 Kamehameha Hwy
Haleiwa, HI 96712
Phone: (808) 637-4852