Waikiki Beach is without question the most popular beach in Honolulu, and because of that, it has the most people, as well.
But, it's an absolutely delicious place to sit and watch the sunset, and people watch. The swimming is awesome, too!
These beaches, and probably Sunset Beach on the North Shore are my favorite places to watch the sunset on Oahu.
I've taken so many photos of Waikiki Beach, and walked along the sidewalks and the sand enough times to know I can never share all of my awesome photos in one post. So, I thought I'd share just a couple of sunset pictures, and then share some more tips in another extended-post.
So, just a few tips for sunset:
Go with a friend! It's best when you can share the sunset with someone.
Stake out a position early, there will be lots of people watching the sunset.
Crowd shots are cool! It's fun to get other people in the shot, and mixes it up a bit.
If you are using your iPhone, take advantage of the HDR option, and you'll get some better tonal range.
Back up a little bit – those palm trees are beautiful, and look great in the photos. Also, the sun behind the palm trees is interesting.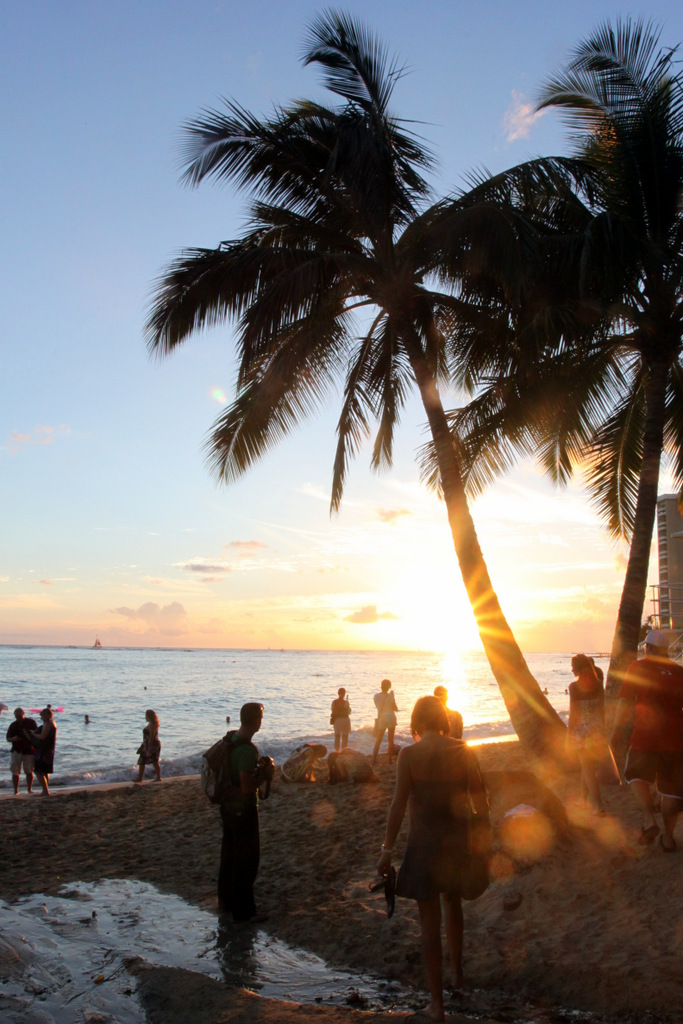 Above: A cool photo of the sunset – this was in February.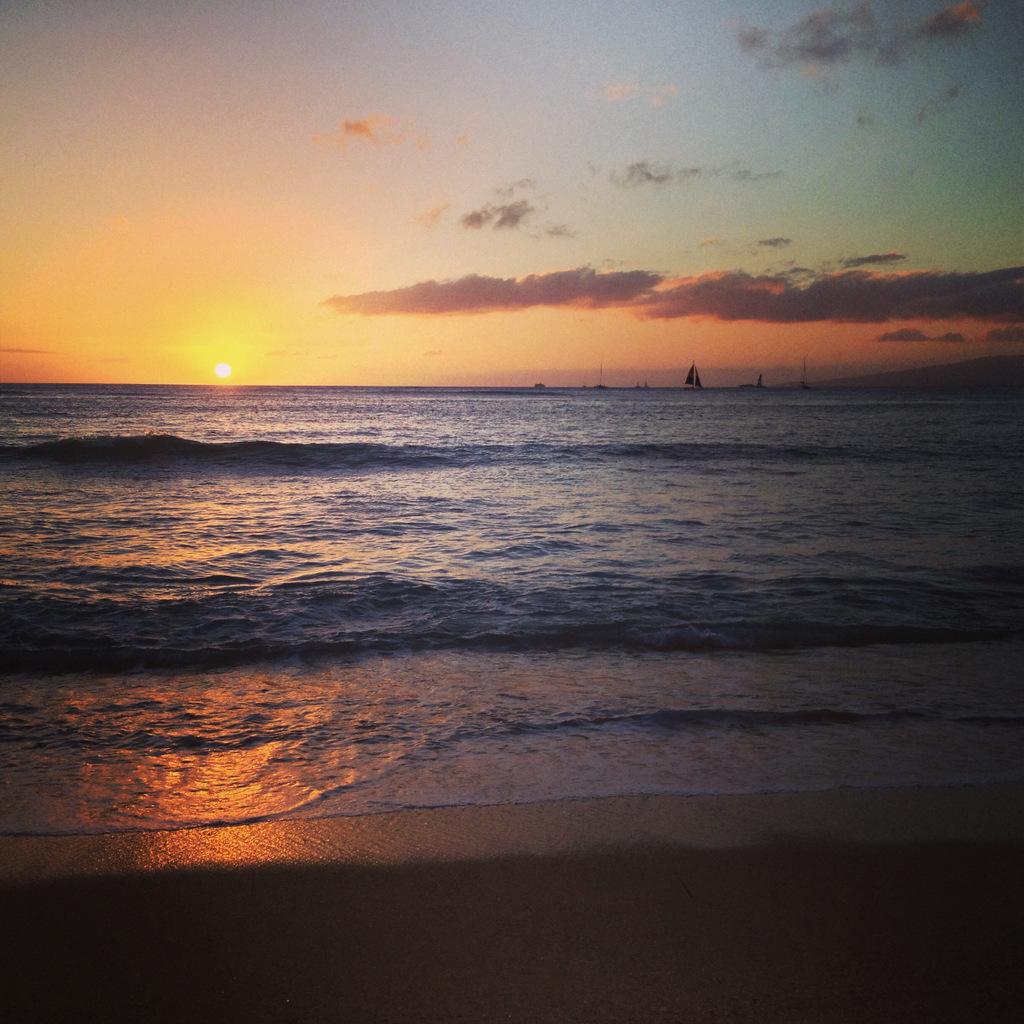 Above: My Instagram shot!
So, enjoy your time at the beach, and be sure to get some dinner from many of the amazing restaurants on Waikiki Beach!