I was sorting through old photos today and ran across this screen capture I had taken of Oahu beaches. Here's the link to the Google Map. This map could be really useful if you are searching for nearby beaches in Honolulu or just want to look up the name and proper spelling of a beach.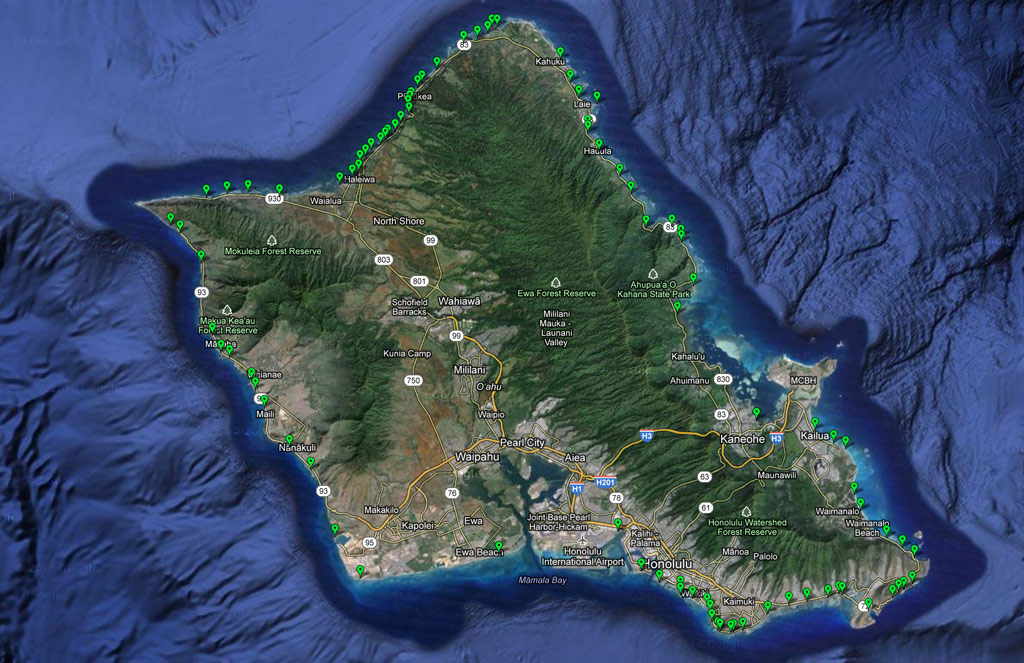 Speaking of beaches, if you have not been to the east shore do yourself a favor and head to Kailua! There are so many beautiful beaches to explore. One that you won't want to miss is Lanikai Beach (near Kailua). It's an absolute gem of a beach, and is perhaps one of the best beaches to take small children to because the waves are gentle. We took our 2 year old toddler to this beach in February and it worked out perfectly because the waves were small and she could play on the beach without getting knocked over.
Here's a video from Lanikai Beach:

Lanikai Beach means "heavenly beach" and that's exactly what it is!