We recently did some travel around the island in February of this year — you could call it a little birthday gift. We decided to check out some of the Airbnb rentals around the island and so we're excited to share our finds with you! If you happen to stay at one of these places, be sure to let me know how you liked it!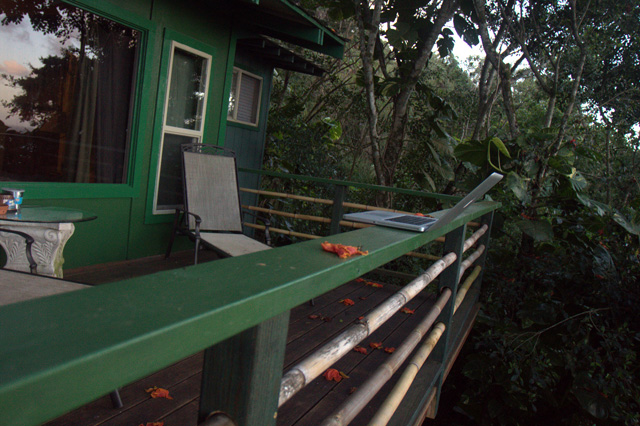 North Shore Oahu Airbnb Treehouse Bungalow on Sunset Beach
Ok, this place is absolutely awesome! Just, be aware that it's a good 200+ steps up the side of the mountain to your lodging. That sounds easy, but wait until you have a 50 pound bag to carry! We did it, though, and it was really sweet. There are fantastic views, just as promised, and it's quiet and serene. The entire place is fun and we had a blast staying here.
It's also super close to the beach… well, by road. Just a few minutes. You can walk, but we found ourselves driving each time. And what a beach it is! We absolutely loved Sunset Beach. It's so serene and beautiful to watch the sunset from this beach. We will most certainly be back to this particular beach.
John, the owner/manager is super easy going, and helpful in a lot of ways. We stayed here almost a week and didn't have any problems. The room was clean, and well provisioned. We were able to pick up groceries and cook meals in the room.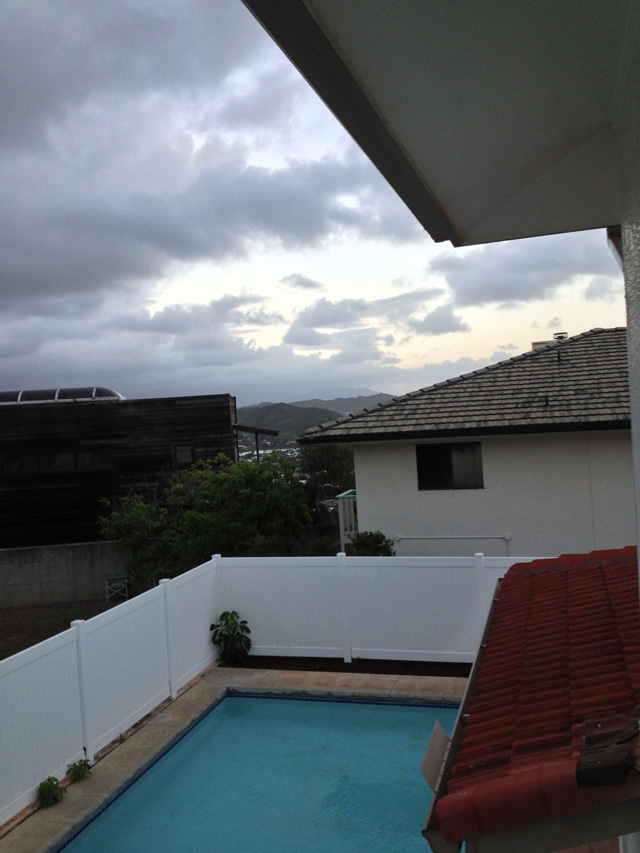 We stayed here for a couple of nights on a recent trip to Kailua and we found it on Airbnb. The owners of this home are a newly married couple who are pro surfers, so that's fun! They can share all kinds of stories about surfing, and about their jobs as beach life guards.
We were able to borrow some beach supplies and that was super handy, since we didn't need to bring our own. In addition, we were able to make use of the kitchen and family rooms to watch movies. The owners were not at home for most of the time while we were there, so we had the entire house to ourselves.
While not as fancy as some other options, this is a very affordable choice for the Kailua area.
Large Kailua Bungalow in Paradise
This place was by far our favorite rental on this particular trip. We enjoyed extremely close proximity to the beach (2-5 minute walk) and the room was quite large, and our family could spread out. We had our own private entrance, and private back patio which was awesome. The room comes with free wifi, cable TV, and a full size refrigerator. While the kitchen didn't have an oven, it did have a microwave and so we were able to cook some meals ourselves and save money.
The walk to the beach is short, and the beach is beautiful and long. Great views all around, and a solid choice for a good B&B in the Kailua area.